Foundation for Rural and Regional Renewal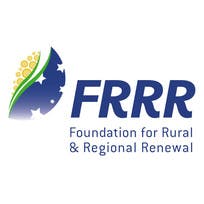 We want to support the Blue Mountains community to thrive in a sustainable way, and our partnership with FRRR will allow us to provide targeted grants that will have a meaningful impact.  
We will do this through two separate programs:
Back to School Vouchers
The Back to School Vouchers program will help local families in need to buy essential school supplies with one-off gift vouchers for school bags, uniforms, shoes and stationery. The vouchers will help to provide students with the right equipment, reduce stigma for kids, and ease financial stress for families in need.
Anyone can get involved and donate to the Back to School program with 100% of donations going directly to this initiative.
Strengthening Rural Communities
The Strengthening Rural Communities program helps the numerous grassroots organisations who work tirelessly to support Blue Mountains communities. From local projects, capacity building events, cultural activities and more, the grants help to fund projects that contribute to the vitality of our community.
A number of not-for-profit organisations have received funding through the Strengthening Rural Communities program, including:
The Blue Mountains Food Co-Op
The Blue Mountains Artists Network
The Blue Mountains Women's Health & Resource Centre
The Blackheath Area Neighbourhood Centre
Greystanes Disability Services
Katoomba Leura Preschool
Springwood Community Garden
Mount Victoria Great Train Weekend
The Mountains Youth Services Team
VISIT FRRR
DID YOU KNOW?
The Blue Mountains is home to a community of nearly 80,000 people living in 27 towns and villages located over 100km of mountainous terrain
On average, almost 10,000 people visit the Blue Mountains every day
30% of young Australians aged 12-24 years are unemployed or under employed
The Blue Mountains is home to over 5,000 local businesses, 87% of which have 5 or less employees